Azure Threat Analytics is a cloud-based security solution which provides protection from advanced attacks, identifying and alerting you to issues in your environment before they can cause damage. You can learn from and analyse user or device behaviour with built-in intelligence, giving all stakeholders in your business peace of mind, as well as protecting yourselves from malicious intrusions.. The average cost of a data breach to a company is £3.8 million, and globally the potential cost of cybercrime is estimated to exceed £500 billion. Make sure you are protected from malicious intrusions – talk to us about implementing Advanced Threat Analytics at your business.
The average cost of a data breach to a company is £3.8 million – make sure you are protected with Advanced Threat Analytics
Key Features
Use cloud-based security to protect your organisation from advanced attacks. Azure Threat Analytics works with you to be:
Proactive
Prevention is better than cure – Azure ATP aims to detect attacks before they occur. Real-time analytics and data intelligence will prioritise threats. New detections are delivered from the cloud so customers benefit from them as soon as possible.
Efficient
Helps your security operations maximise their time and efforts by prioritising the greatest threats, as well as monitoring high-risk users with an investigation priority score based on observed behaviour and number of prior incidents. Learning-based analytics help you get the most out of your ATP experience and dramatically reduce the risk of cost implications for your organisation.
Intelligent
Protect your on-premises assets with cloud intelligence. Cloud-powered insights and intelligence are in play at every stage of the attack lifecycle thanks to Azure ATP – learning what 'normal behaviour' looks like and learning to spot abnormalities quickly.
ATP also minimises your attack surface and protects user identities through security reports and user profile analytics.
Focused
Focuses on real threats, not false signals, by prioritising and analysing available information. At-a-glance view of your attack timeline is visible, delivering precise reports on suspicious user activity or device behaviour.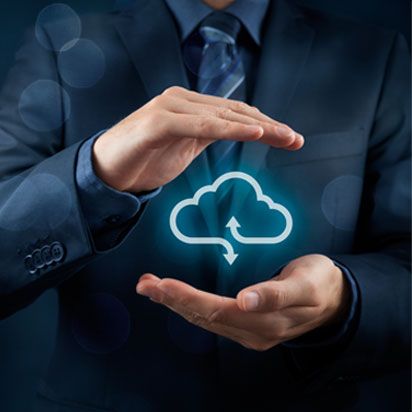 Fast
In a world where attackers are adapting as fast as the technology they exploit, you can quickly detect threats and adapt to the threats as quickly as they emerge.
Secure your organisation today with Azure Advanced Threat Analytics and Nuvem Logic.
Resources